You HAVE to see this one ladies....
"
Hey everyone!
Well with the end of one giveaway, I thought a huge Christmas Candy Giveaway was in store.
I will be giving away
3 Christmas cartridges!!!
MAKE SURE YOU READ THE WHOLE POST TO FIND OUT HOW YOU CAN WIN ALL 3!!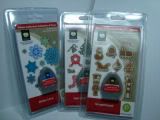 Go
HERE
To find out how!!!!

Pin It