As promised here are the pics of the puppys. The parents are over there -> on the sidebar. Niki, the white shep, is moma, & Bear, the yellow Lab is da papa! They looked like little polar bears.
Niki with all 10 pups. (4 weeks)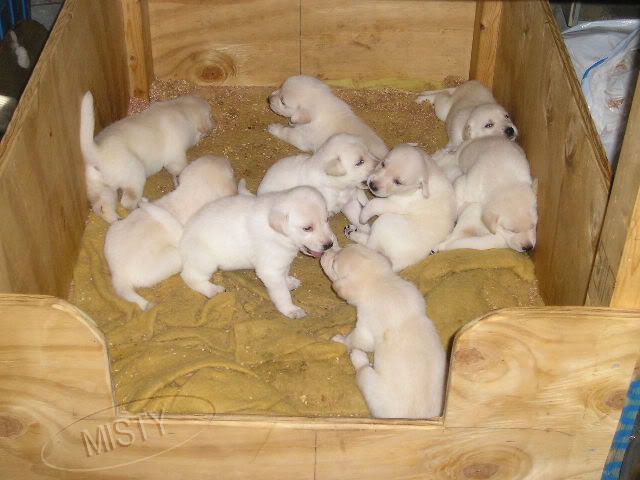 Pups are 2 weeks old, in the whelping box in living room.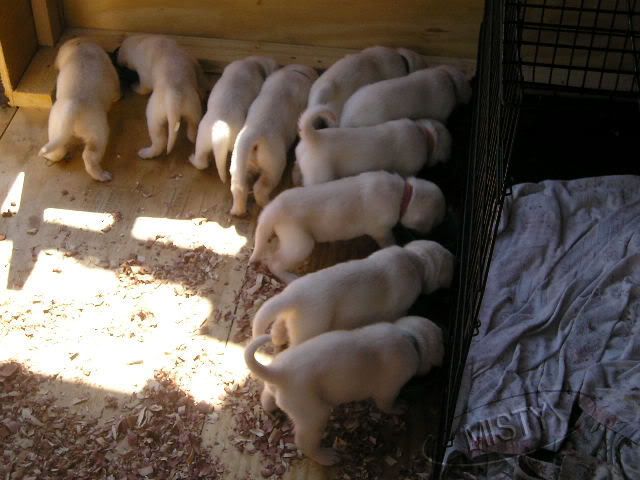 All 10 pups outside in the puppy run we built. Each has their own little bowl.
This idea didn't last long, and this is one of the few times there was one pup
per bowl. So funny to see 3 try to eat out of one.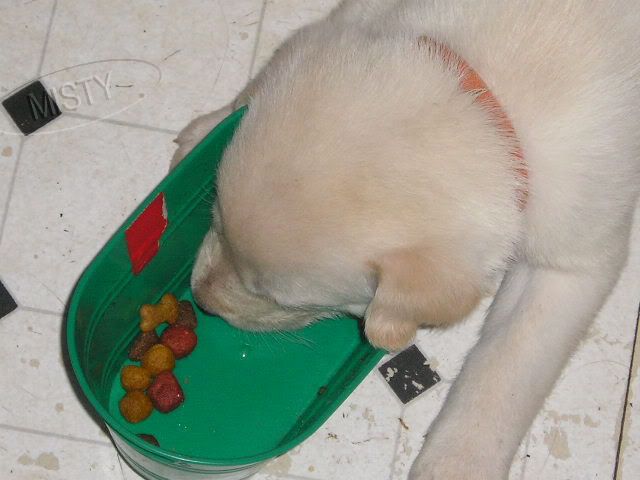 This is 'Crouton' asleep in her little bowl. (I did not name the pups, my daughter did!)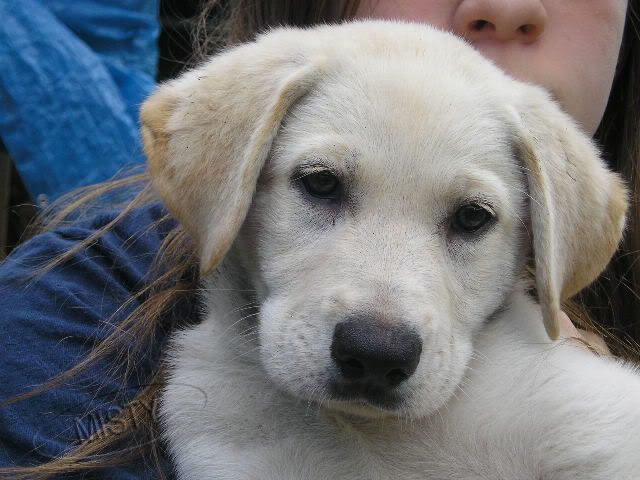 Meet 'Dave' He is such a sweetie!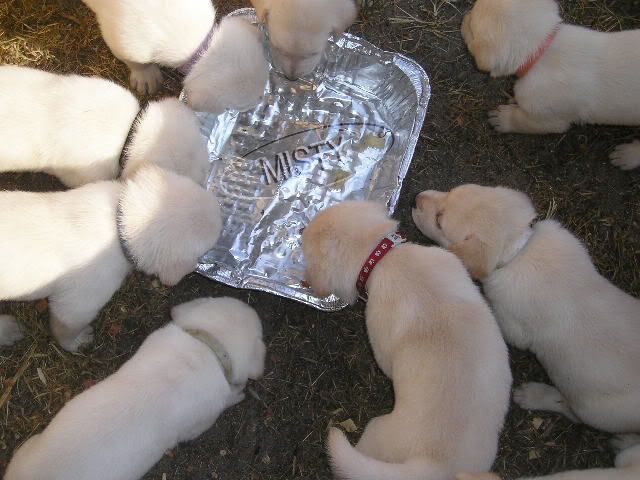 Outside in the puppy run, like a herd of cattle. This water pan idea
didn't last long either as they decided to use it for a pool, even
though I have a pool for them. So I used a 5 gallon chicken
waterer instead.
This is 'Boomer' He is sleepy.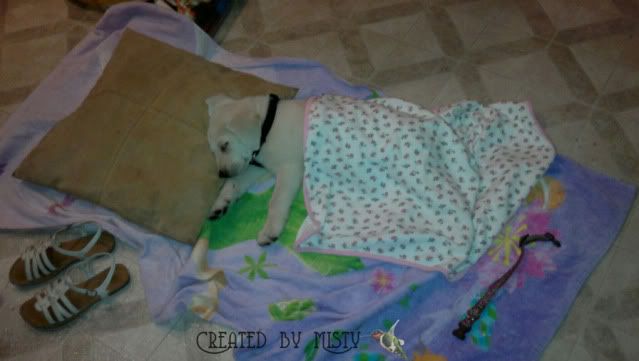 This is 'Crouton' again. She is in her new home.
Her 2 little girls said she was so tired from the
trip & playing, so they made her a bed!
Hope you enjoyed seeing the puppys!

Pin It