(Ode to Jim Strafford...I do like snakes.)
I waited, because of the money Dr. costs, but when I called today, they had no room. Will go tomorow, unless I wind up in ER. (I am allergic to bees & apparently spiders. this is my 2nd spider time, though I am not sure what this is, more details later) The red area is much 'redder' in real life.
Please excuse my armpit!!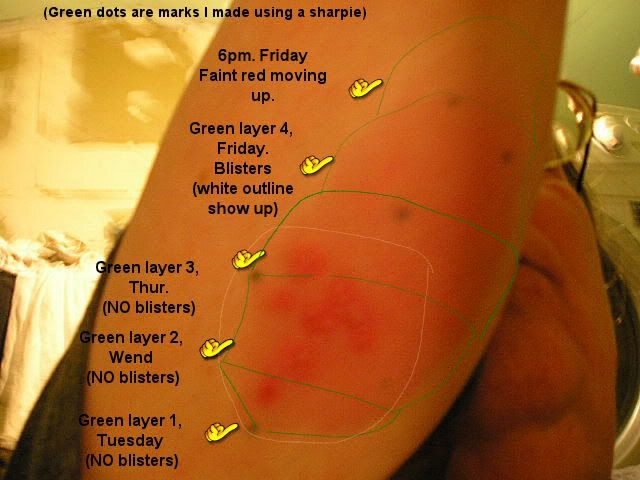 *Update is
HERE
if you care.

Pin It