My husband
HATES
Sock Monkeys! He always told me the story of a toy made for him when his father was stationed at
Elmendorf AFB
. Said it scared him & scarred him for life. Miss Monty, a family friend, was quite crafty, so for 25 years, I have thought "just how bad can a little sock monkey be?"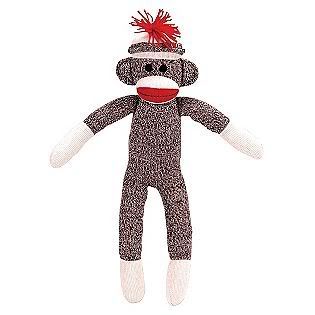 Image from here
While helping his mom put the Christmas stuff back up in attic, she asked he bring down a trunk. And low & behold look what they found in it!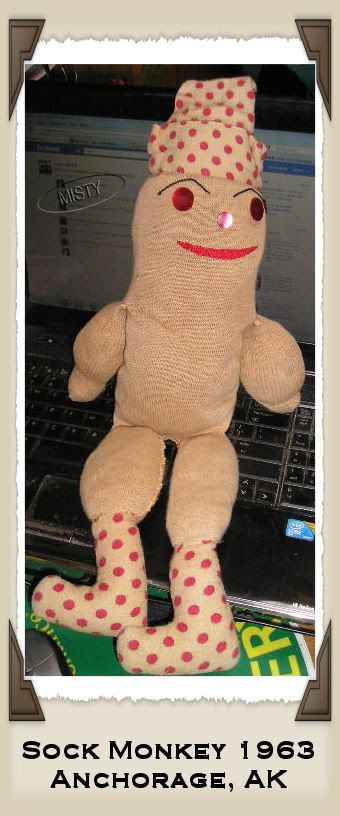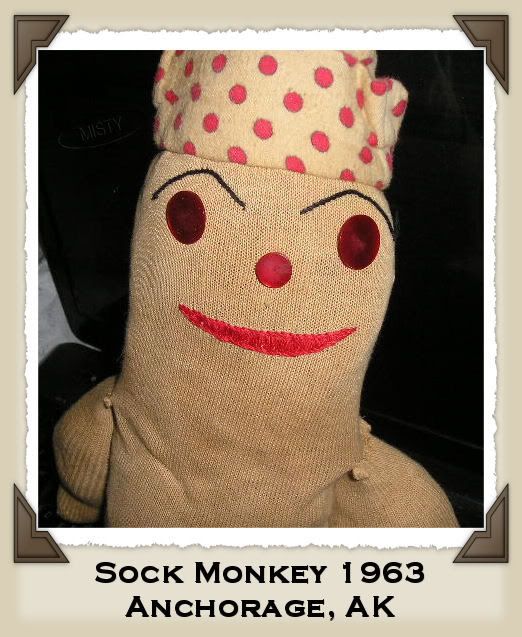 Ok, well, yeah...thats pretty scarey! Whatever it is stuffed with (foam?) is shedding a fine powder like dryrot. And you can't see here, but his hat is pointy with a red pompom. The eyes & nose are shiny red buttons. I can't believe she kept this! They were in Alaska during the Great Quake and left in '65'. MIL swears never to go back because of the quake, and when we had that small east coast quake last year Tom never realized how much the Alaskan quake had affected him.
Oh. and this sock monkey? Tom says it has a date with our cannon or 45-70!
BOOM!

Pin It