Welcome to the Memories in Tyme blog hops - where you will find some seriously talented people who love to share their ideas with you! Our hop today is all things Christmas in July- doesn't matter if it is a layout, card, mini album, or decorating item, if it's all things Christmas…it'll be here!!
Now, if you just happened upon my blog, then please go back to the beginning which is at
Lynda's
blog.
Besides, the beginning is always the best anyway!
You should have popped in here from
Lynda's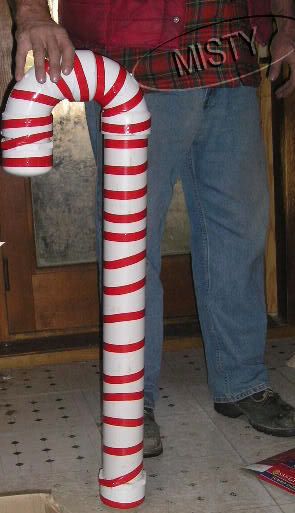 This is another Christmas Gift project. The PVC pipe is 4". Inside is a 6 pack of Special Dark German Beer. Red electrical tape is wrapped around to make it look like a candy cane. It is all glued, just like real plumbing would be! Needs a hacksaw to open it. This is an on going Christmas 'battle' between my husband & his brother! It is always FUN!
Your next stop along the Christmas trail is
Lisa
In case you get lost:
1.
Lynda J
2.
Misty
3.
Lisa
4.
Anita

Pin It