It's always hard when Tom works 3-11 shifts at the prison. (But double shifts are SO worse.) Unlike the hospital, where he worked for over 30+ years, they are not allowed to bring in food from outside. For many years I would platter up leftovers, on micro safe plates for him to take to work as real meals, not just unhealthy crap, like he is allowed to have now. (Frozen pizzas, hamburgers..etc.) It would drive the crew NUTS to smell the lasagna heating up when he used the boiler as a cooker! So leftovers need to be cut back now, where before I needed a few for his daily lunches, as well as his rare suppers at work.
Care is also needed, since many of his meds must be taken with food and certain foods are No-No's!
Since I have
so
tried to cut back on leftovers, sometimes there is only enough for one plated meal. This grouping was a 'dinner' for Tom before he left for 3-11 shift. The other 2 platters are suppers for us at the regular time. Losing incomes, means adjustments in all areas of our lives. But in this case, I am making progress on less waste, and still some semblance of balanced meals for all.
Beef
Ham Slice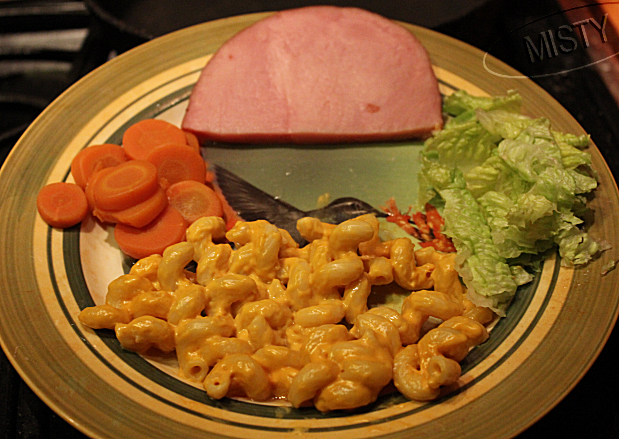 Pork Chop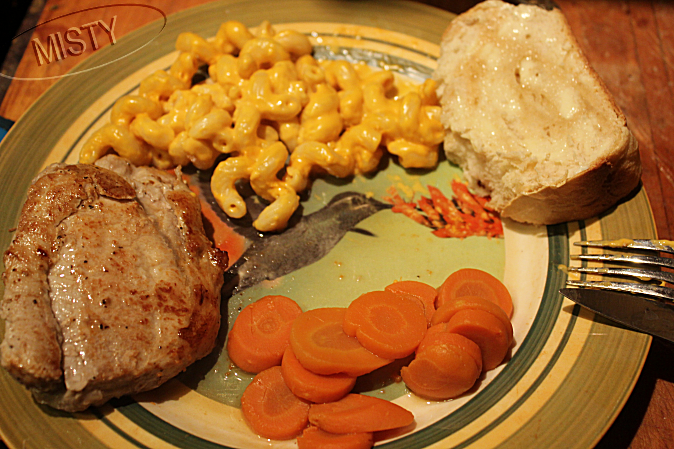 I will say though, Tom's new co-workers, will
NEVER
experience all the DeLiteful goodies, I used to send in, especially over the holidays.


Pin It