Pure heaven on the tongue, this has less fat than a normal cake, yet is
so
moist & rich! One of my family's favorites.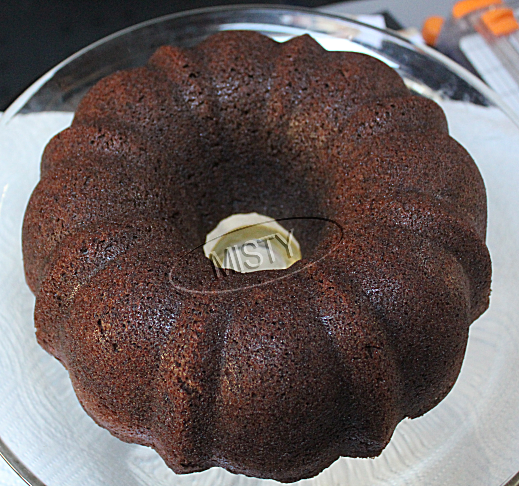 Mayonnaise Cake
*Link to my recipe for homemade mayo*
2 cups all-purpose flour
2/3 cup unsweetened cocoa powder
1-1/4 tsp. baking soda
1/4 tsp. baking powder
3 eggs
1-2/3 cups sugar
1 tsp. vanilla extract
1 cup mayonnaise
1-1/3 cups water
1. Preheat oven to 350°. Grease and lightly flour bundt pan, set aside.
2. In medium bowl, combine flour, cocoa, baking soda and baking powder; set aside.
3. In large bowl, with electric mixer at high speed, beat eggs, sugar and vanilla for 3 minutes or until light and fluffy. Beat in mayonnaise at low speed until blended. Alternately beat in flour mixture with water, beginning and ending with flour mixture. Pour into prepared pan(s).
4. Bake 45-50*(for bundt, adjust for other cakes using toothpick method.) minutes or until toothpick inserted in centers comes out clean. On wire racks, cool 10 minutes; remove from pans and cool completely. Frost, if desired, or sprinkle with confectioners sugar. But I just leave it plain..Pure heaven!
I made this one in memory of my MIL.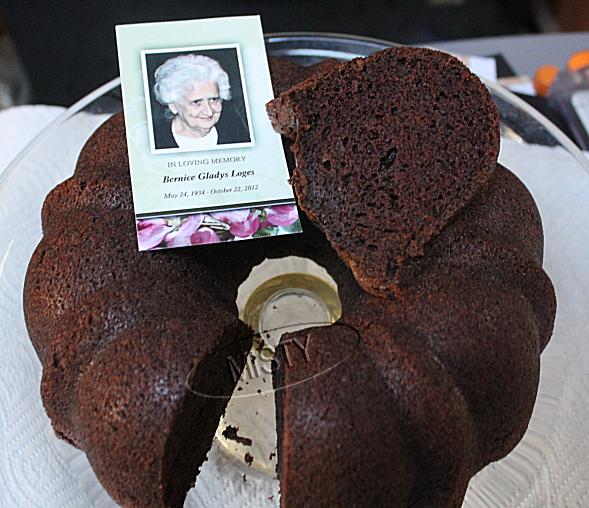 Pin It