There is a great tutorial over at
Operation Write Home
posted by Nancy. It is really very good! I don't have most of the supplies listed, so I went another direction, but still came up with something as close as I could get. The how I did it is below picture.I have this bookmarked so some day I can try it the way the tut shows!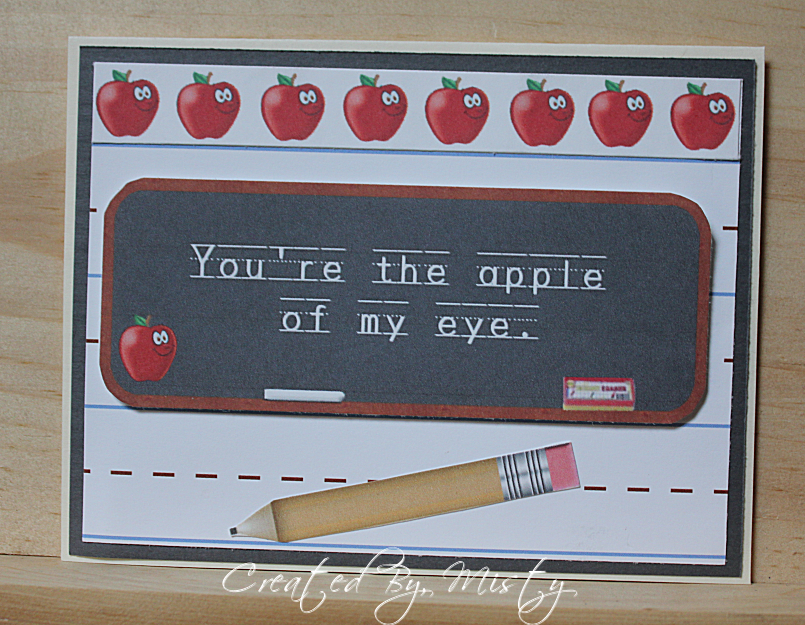 Recipe:
A2 card base
Dark gray layer-5 1/4 x 4"
Penmanship DP layer-5 x 3.75"
Blackboard graphic-made by me in PSPX
Font-Penmanship Print
Apple topper layer-made by me in PSPX
Pencil- made by me in PSPX
I popped the blackboard layer up.


Pin It