~~I apologize for having Word Verification on. I woke up to over 50 spam posts. Funny thing, 99.95% of them are on the SAME post! I would remove that post to see if that helps, but it was & is the only post I have where I was asked to be a Guest Designer! Will try this for awhile, but please do leave me some love!
This weeks challenge over at
Operation Write Home Stars & Stamps
, is
No Sentiment.
I started this graphic over my coffee this am, then got the email notice about this challenge. But boy, did I set myself up for trouble trying to figure out how to get the red/cream strips lined up to cuttlebug as one piece. I finally zigged them to a piece of printer paper and then ran through using the 'stars' folder. Taking forever to make these though, my blade in Fiskers is just shredding all the papers, so I am hand measuring/cutting. (I can not drive 1 hour+ just to buy a blade.) And Sandy, I am
not
!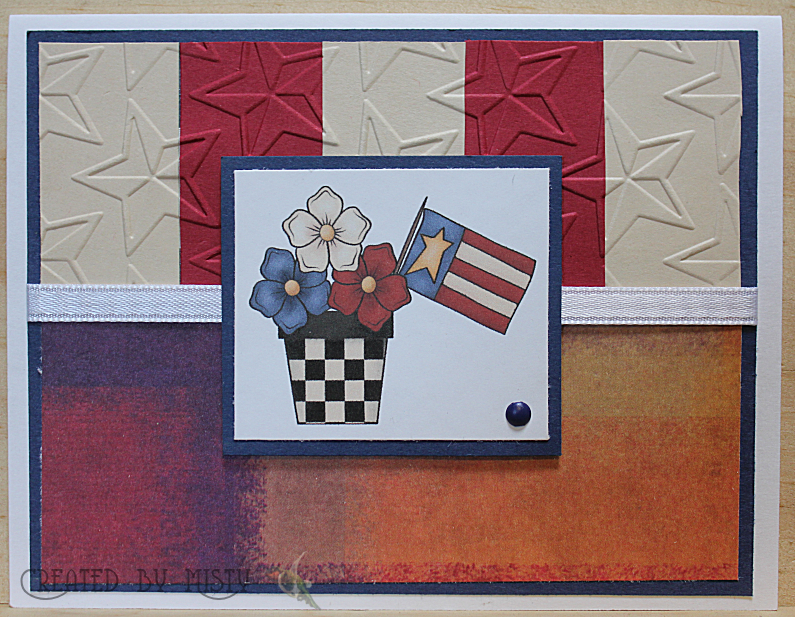 Challenges;
Operation Write Home Stars and Stamps
- No Sentiment
Sketch,
#147
(sorta!)


Pin It