I was only going to do one Challenge today over at
Mojo Monday
. But
Operation Write Home
snuck in a 'homework' assignment! They call their new challenge(s) 'Design Bootcamp'!
So, OWH is a color challenge, using 1 of 4 Color Harmonies. I chose to try a
Complementary Color Scheme
. Since I already had a base color for mojo challenge, I built on that idea. I actually sketched it out with measurements! That is a first for me as well.
The 3 dots are violet, but look almost black here. The butterfly is a punch and I embossed the bottom layer. i also rounded the corners on 1 just to see the difference.
Mojo Monday, was a very interesting sketch and it took me awhile to come up with a plan! ~*Really need a job :( I so need new Stampin' Up or such inks and colors.*~ I actually just recalled, I have a Cricut cart with hummer. I could have used that in place of butterfly on the hummer card. Oh well...live & learn.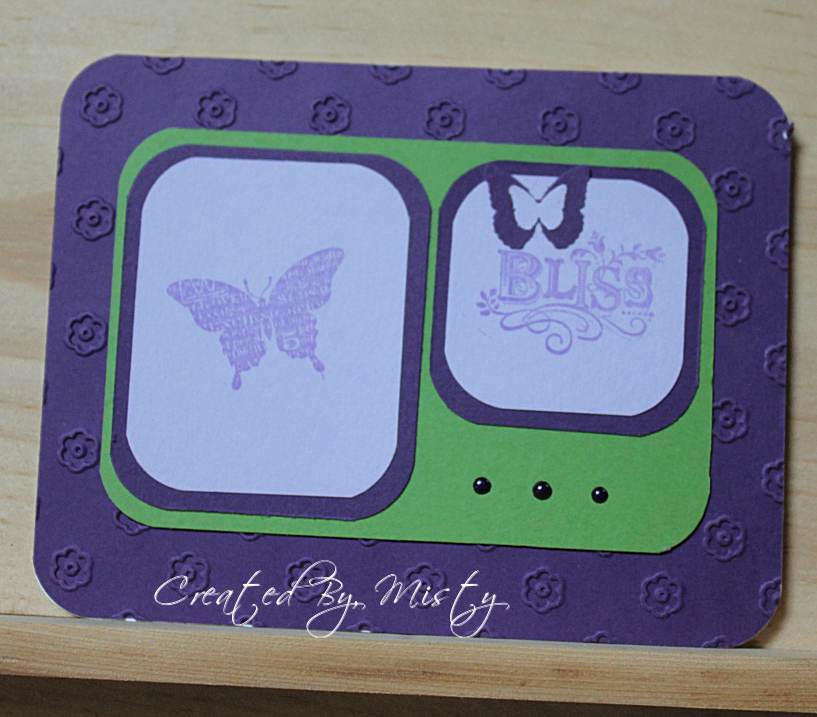 Challenges-
Operation Write Home -
Color Challenge
Mojo Monday -
Sketch #277


Pin It