Simple. 3 ingredients & a crockpot, make this an easy, tasty, crowd pleaser.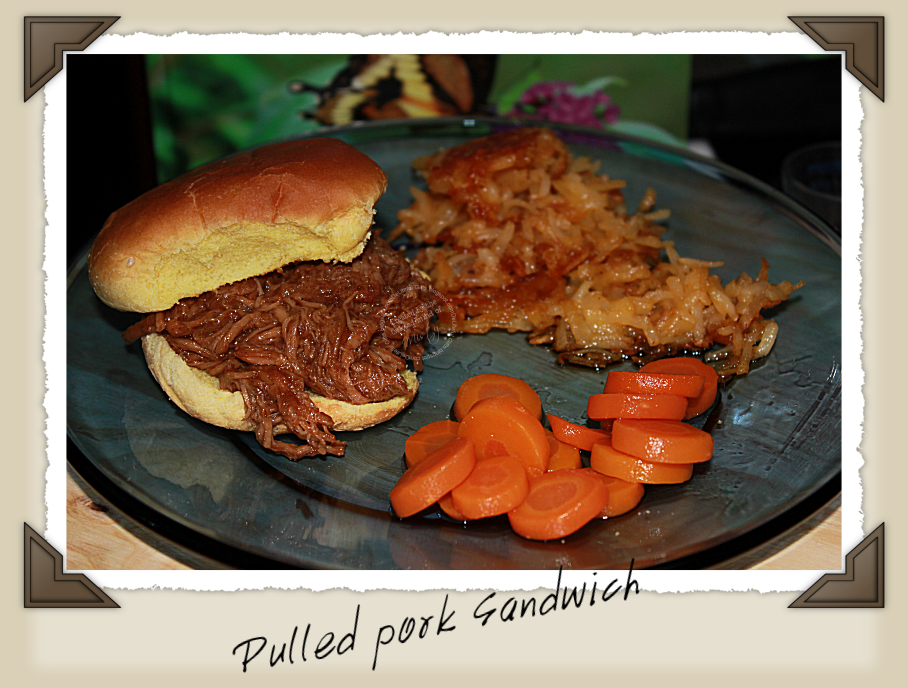 Pulled Pork- Crock Pot
1 1-2 pound pork tenderloin or loin roast
1 12 ounce can Root Beer
1 bottle of BBQ sauce
buns
Place pork in slow cooker; pour root beer over
pork. Cover and cook on low 6-7 hours. Drain and shred.
Stir in BBq sauce. Serve on toasted bun. Top with slaw
if desired.
Freezes well.
*Can be doubled ot tripled, depending on the
size of your slow cooker.*


Pin It