What we had on this snowy day was a mixture due to Tom needing a dinner before work & us needing a supper later. Leftovers can be a good thing. Waste not-want not. Of course a freshly baked cake for dessert spiffs up any meal.
This was Tom's dinner, since he works swing shift. Gravy was so hot it fogged my camera lens. Peas from garden, almost the last.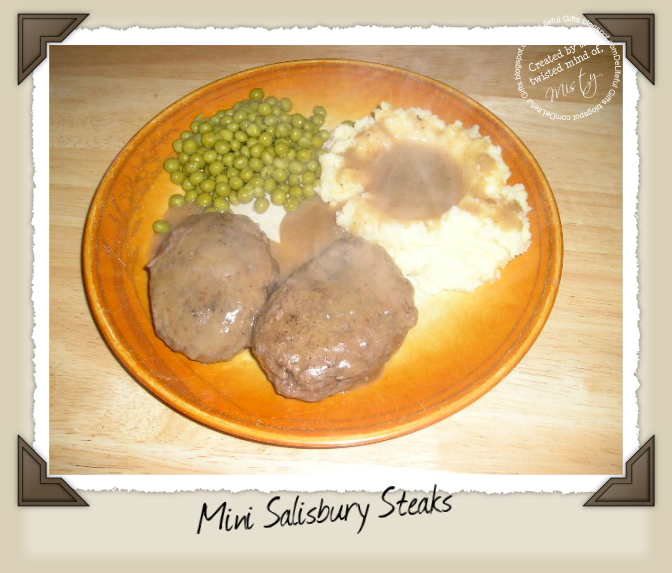 Supper for us was assorted. Wish it was an oven meal, the wind chill is 0° here and house is cold. Wish it was a meal that needed oven, sure could use the added warmth.
Kids plate was salisbury steak, mashed pots, gravy, garden fresh peas, & a salad.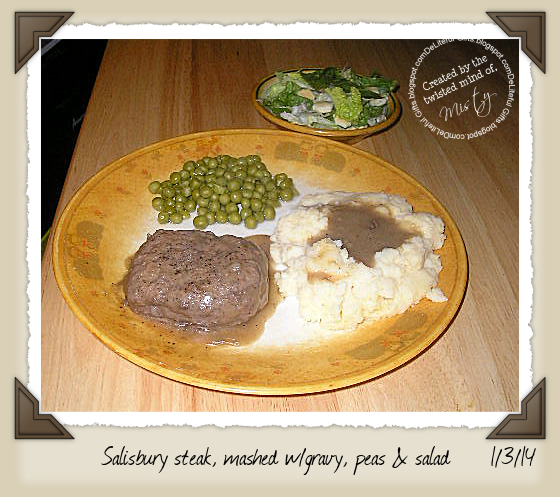 Mine (and Jan's) was leftover Lasagna...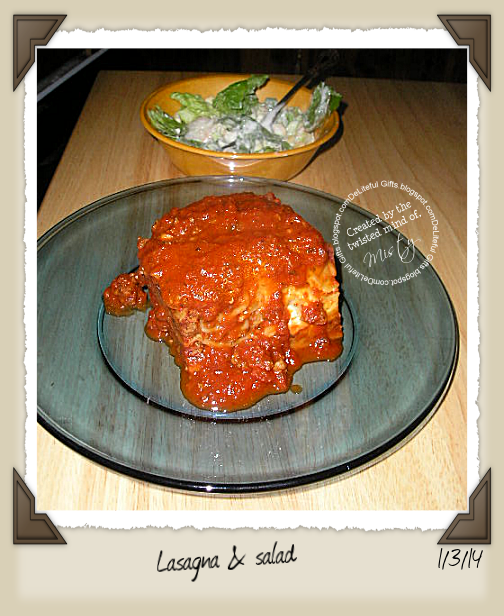 Dessert....
At least for awhile, the house got warmer & smelled wonderful!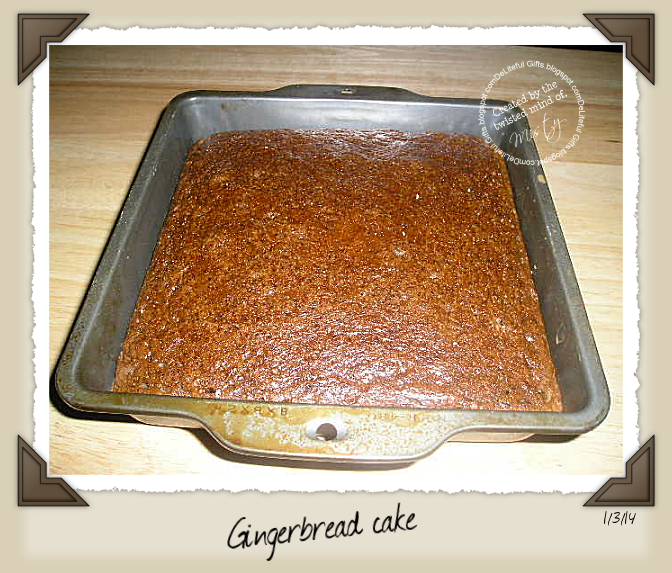 Pin It